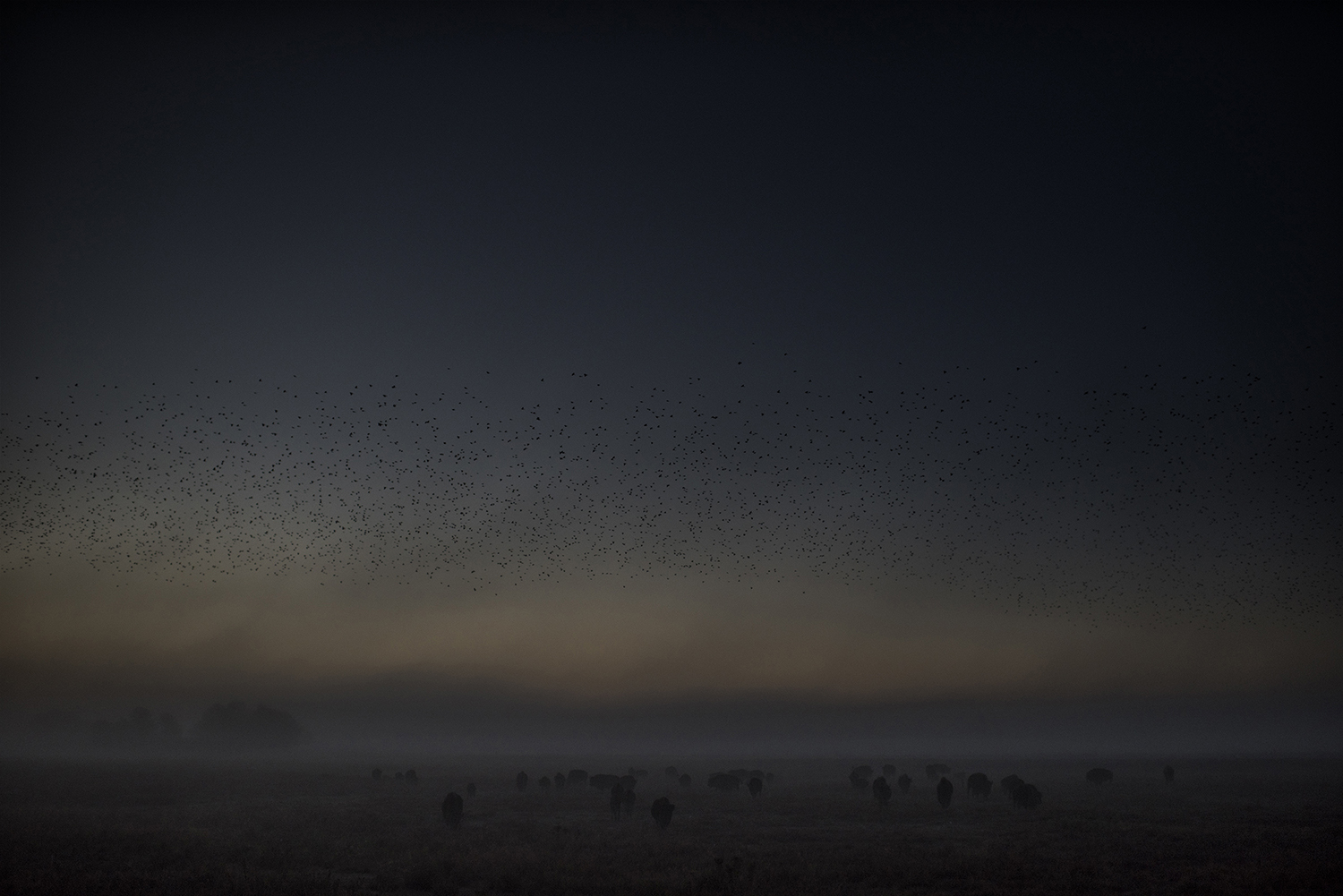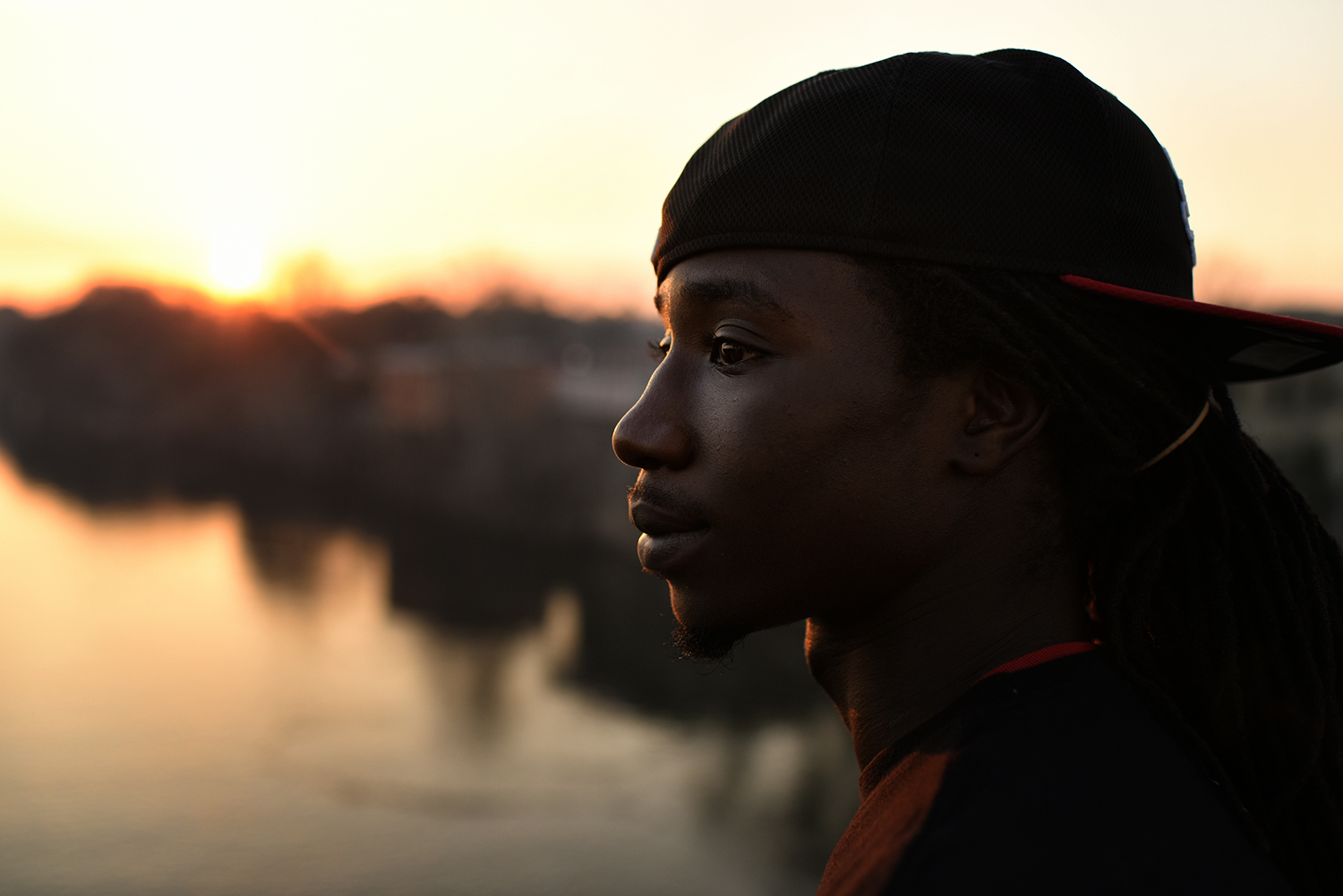 John H White. Legend. He was awarded the Pulitzer Prize for Photojournalism in 1982. I could listen to him speak for days on end. "Make your good better, and your better, best." I'm blessed to call him a friend.
Special edition of three of our Nebraska project images. All proceeds go to fund educational efforts associated with the Nebraska Project.
Lakota homelands near Pine Ridge.
A summer storm blows across the open Nebraska landscape between Red Cloud and Hastings, NE.
Istanbul. A city of one thousand names. It has been the Capitol of two major civilizations. The Ottoman and the Byzantine. It was the eastern Capitol of the Roman Empire, Nueva Roma. For thousands of years it has been a cultural and religious center. Shooting this image in virtual darkness, just before Christmas with the haunting, beautiful call to prayer lingering in the moist, cold air was one of the calmest moments I've experienced in my life.
My friend Tyler Messersmith and two of his four daughters, Ava and June on their ranch in the Sandhills of Nebraska. For me this is the most sublime place on earth. Visit The Nebraska Project to learn more about the sandhills, and make sure to come back to billfrakes.com for more of Bill's favorite moments.
This is where East meets West, Istanbul. It is an ancient city with modern rhythms. It has been inhabited for more than 5,000 years, every stone is steeped in history—while every day fascinations emerge combining eastern style with European flair. It is the only major city in the world spanning two continents. Divided by the mighty Bosphorus this place is packed with activity and people, but yet it is comfortable and calm.
Big Ben and the Houses of Parliament. My Father waxed poetic about England, London, Big Ben, Westminster Abbey—English literature, and style. Waking up, looking across the Thames, I was transported across the ages to a time when he roamed these streets and saw these sites.
Mystical, magical, mighty New York City. For a boy growing up in the cattle country of Western Nebraska midtown Manhattan was as foreign a place as I could imagine. I grew up, and ultimately spent more than 25 years on the masthead of Sports Illustrated—headquartered right in the heart of NYC.
The plains of Nebraska are known as a vast, open space with endless skies and unbroken sight lines, the only constant noise the whistling wind but when the cranes descend on the wide flat Platte all that changes. These majestic birds create a city on the sandbars and bustling traffic in the skies. When I was three our family was enjoying a picnic on the banks of the Platte in the shadow of Scotts Bluff when I toddled off and decided to chase a duck into the river. The river isn't mighty, or swift, or deep. But it was more powerful than my young legs. I don't remember much about it, but my mom told a terrifying story of watching the current pull me under. Somehow they got me out, not too much the worse for wear. So just a few, okay, maybe five decades later, when I was wading out to a sandbar in that same river carrying a heavy Gitzo tripod, and a Nikkor 600mm f4 lens it was rather unsettling when I found my foot sinking into deep, soft mud. I couldn't drop the tripod, or the lens so I had to pull my foot out of the hip wader and continue across the unpleasantly cold river. We had a popup blind tacked down on the small piece of land right in the middle of the Platte. We knew there was a whooping crane in the area, and we knew the sandhill cranes and snow geese were maybe 30 minutes from starting to glide down to their overnight resting places. I was soaked. But no time to head back to get dry clothes. It was going to be a very long, cold night. But what a night. I have been in many places — all 50 American states, 139 countries at last count, and every continent except Antarctica, so I'm pretty confident in saying I am well-traveled. I'm comfortable saying that being on this piece of sand, in the middle of the first river I knew, on a bitter March night, in Hall County, NE, drenched to the bone was one of the most magnificent experiences I've enjoyed in nature. http://www.nebraskaproject.com/portfolio-item/ancient-migration/
Paris. The Eiffel Tower. For 41 years it reigned as the tallest building in the world. It's been surpassed in height, but not in reputation. I saw it first when I was 14, and I'm always drawn back.
Iceland. Always moody, apparently always cold. Definitely always beautiful. I climbed a cliff overlooking the Djúpalónssandur beach on the Snæfellsnes peninsula on a frigid late August afternoon and just enjoyed the view.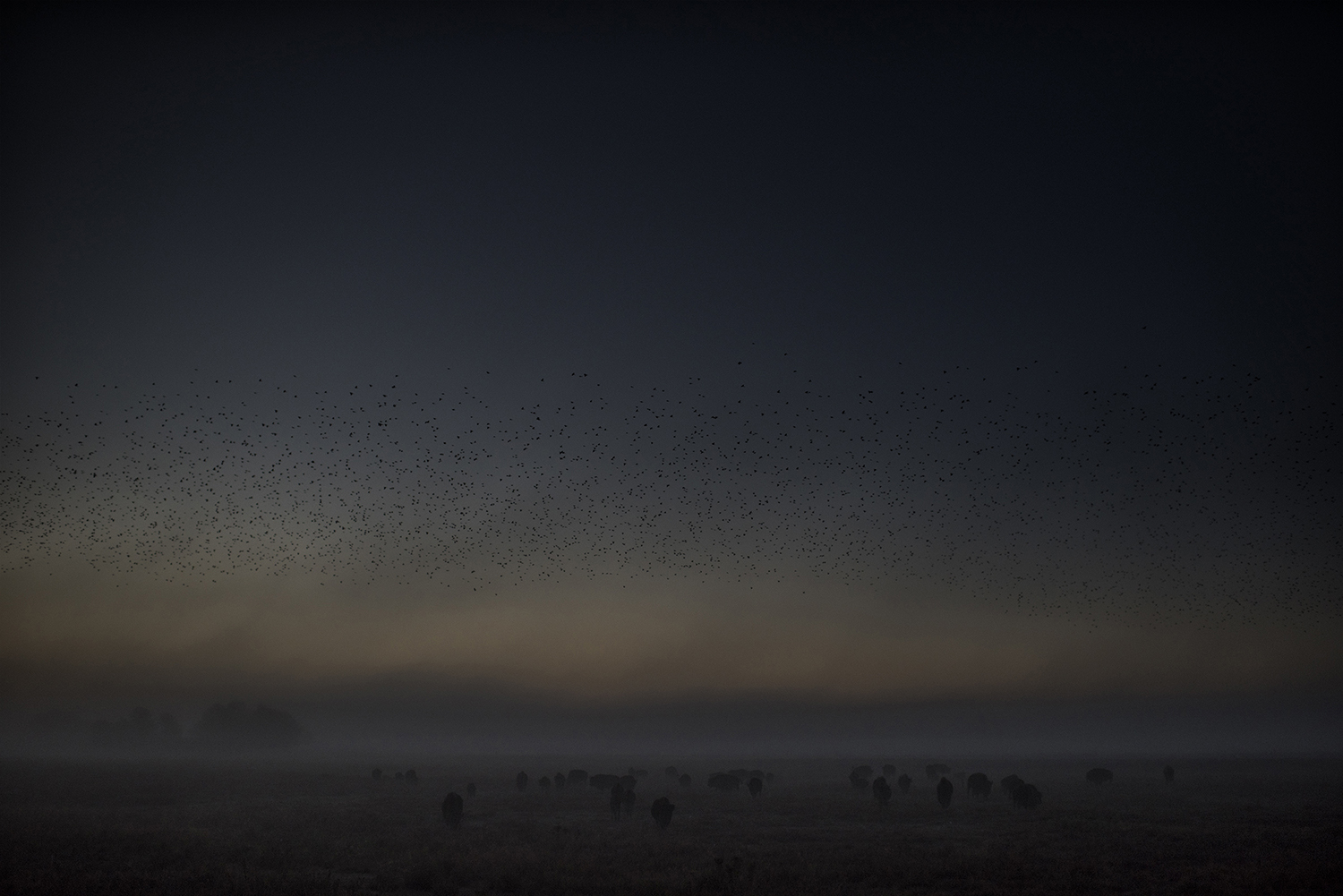 Watching these magnificent beasts saunter over a small hill, cutting through the early morning fog, flattening the tall, tough prairie grass as they march on is a humbling, awe inspiring sight. Especially to someone who grew up on the plains where Crazy Horse roamed and the mighty Sioux nation travelled among the buffalo —whose bodies provided everything to sustain the tribe. The American Bison once controlled the Great Plains. Hunted almost to extinction they have been brought back to the brink now numbering over 500,00 animals. But of that number less than 1.5% are genetically pure, 100% Bison. This herd, roaming the Crane Trust in Hall County, NE, is just such a group.
During a long road trip from North Florida to Northwestern Nebraska, with a detour in Texas, I came upon a few American Icons stacked together, and mostly I just liked the color palette.
The badlands of Western Nebraska and a mid summer light show. With very little ambient light, and really crisp pure air you can see forever at night in the panhandle of Nebraska. My friend Mike Kesslering fed us excellent barbecue and pie, before letting us pitch tents at his place near Crawford, Nebraska. High Plains Homestead.
The Spires of Churchill Downs. Possibly the most distinct shapes in the lexicon of American sports stadiums. From the first time I saw them through the 31 Kentucky Derbies I've covered they've never failed to take my breath away. http://www.strawhatvisuals.com/dawn-to-derby/
Regions Field. Birmingham Barons hosting the Biloxi Shuckers. Minor league baseball. Complete freedom to create on assignment for an old friend Tim Rasmussen at ESPN. This is the reason I started making images for magazines.
Football. The deep South. They fit together. Friday nights mean high school games, played in heavy thick air, tradition and passion. It's a culture like none other. The Bolles School in Jacksonville, FL.
American Pharaoh, winner of the Triple Crown. At Ashland Stud, his new home.
Barack Obama, 44th President of the United States of America. Basketball lover.
Early morning on the backside at Churchill Downs. Steam pouring from the backs of freshly worked horses. The smell of fresh hay. Truly the quiet before the storm.
LeBron James. You don't really even have to add his last name. Easily one of the most impressive athletes I've had the pleasure of photographing. Home in Cleveland.
Calvin Borel. Three time winner of the Kentucky Derby. The 5'5" athlete is tough, strong, and hilarious. Completely fearless. https://vimeo.com/6798198
Khalil Mack. Defensive end, National Football League. Sports Illustrated sent Laura and I to the University of Buffalo to create a video and still images for their "Future Game Changers" section. http://bcove.me/2gl29lub
Tony Mitchell, North Texas State basketball shows off his 7'4" wingspan.
Lui Xiang. 110 meter hurdler from China. Olympic champion, world champion, world record holder. He injured his Achilles tendon at the start of the race in London. Hobbled to the finish line, and kissed his hurdle to say goodbye to the sport. One of the most emotional moments I've witnessed in more than 30 years of covering athletics.
Usain Bolt. Sprinter. Jamaican. Fastest man of all time. Olympic champion, world champion, world record holder.
Hallowed hoof marked ground. The ground leading from the barns to the track before the final leg of the Triple Crown, the Belmont Stakes.
Havana Kelton Frakes. My daughter. At age 6. Always a very sweet, thoughtful, extremely bright person.
Francis Mitnick. We share a birthday. July 18th. She was born almost 60 years before me. She was initially skeptical about having her photograph made but we talked, bonded and eventually became fast friends for the duration of her life. South Beach, Miami, FL.
Family. One frame, literally. Even though it was not fast moving action I had time to compose and expose exactly one photograph I was racing through the airportt. I saw the pregnant Mother looking at her young son standing in his fathers shadow while the Father held yet another young child.
It's better in the Bahamas. Salt water beads up on a young swimmers back.
Icelandic horse. Bred for the rough terrain and cold weather Icelandic ponies normally appear tranquil but have a spirited temperament. They have five natural gaits, most horse breeds have three or four, and live long lives. They were originally brought to the island on Viking ships and are now considered to be one of the worlds purest breeds.
New York City mailbox. The textures and the message.
Neil Zaza. One of the world's greatest guitarists in a Cleveland basement.
Joey Abrait is a Lithuanian born visual artist. She's a terrific communicator. I have known her entire adult life, and who I adore for her brilliance, soul, and constant struggle with conflict. She's a mother, a photographer, a traveler and a writer. English is her fourth or fifth language…and more are in line after that. I have three languages, but we really only overlap in my native tongue…I can only imagine how she sounds in hers. Someday perhaps I'll find a way to get there, it would be an absolute joy. She began her career working and traveling extensively across the old Soviet empire. She then moved on to cover daily events in the United States. Joey is now living and working in Stockholm, Sweden. http://www.strawhatvisualslongform.com/estonia/nikon
A young cowboy at Nebraska's Big Rodeo. http://www.nebraskaproject.com/portfolio-item/big-rodeo/
Singapore. Super-teacher and friend, Keri Lee Beasley.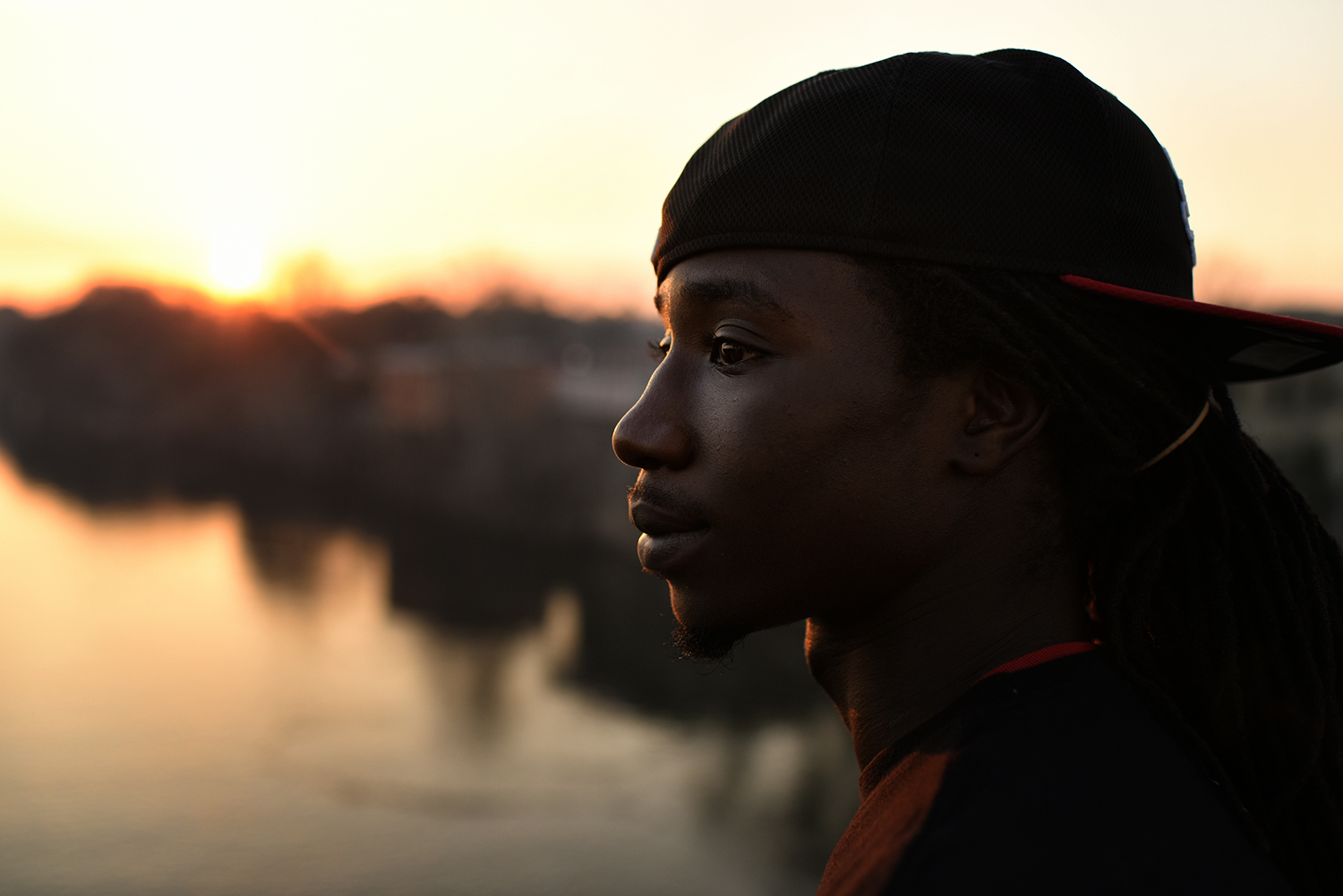 On the bridge in Selma, Alabama, on the 50th anniversary of the Bloody Sunday March.
Quiet dinner, Bangkok, Thailand.
Crossing, central Singapore.
Kathy and Joel Sartore. Nebraskans. College sweethearts, married 30 years. Nobody is more fun to visit then these two. Joel's website, www.photoark.com is a very important piece of work.